ABOUT US
Chocolate and Art is a celebrated gathering to showcase the talents of local artists, vendors, and musicians complimented by artisan chocolatiers. With regard to art's range of expression and subject matter, we invite all enthusiasts over the age of 21 to come join us for a night or two of dancing, chocolate, and cultural indulgence!
OUR MISSION
Chocolate and Art serves as a platform for emerging and established artists of many mediums to get to know their own art community, network, showcase their works, and profit from their creativity. In support of our cause, your participation in the Chocolate and Art show benefits Artists for Trauma, a non-profit that aims to aid in recovery through artistic expression and human connection.
OUR VISION
The goal is to build an underground network of artists and collectors. The network would lead to a permanent art gallery which showcases new artists each month complimented by our own brand of chocolate.
---
WHO WE ARE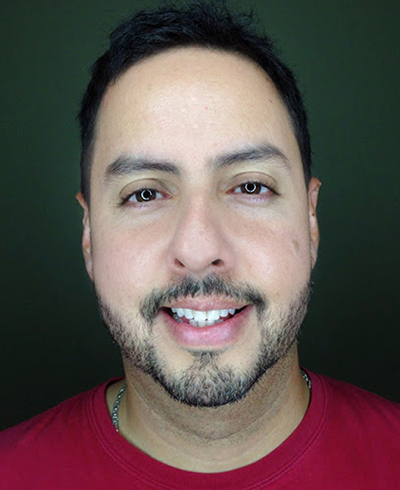 DANILO SANTOS
Project Director
I was born and raised in Ecuador, South America. Since a young age, I found a fascination with television and movies. I used to watch a lot of soccer games, news, movies and comedy shows with my family. However, I was influenced with American TV shows like "I Love Lucy," "Three's Company," "Bonanza" and Italian movies like "Cinema Paradiso."At the age of twenty-two, I moved to the United States to learn English and continue with my business studies at Gainesville College and the University of Georgia.
After 3 years in Georgia, I moved to Indiana where I attended Ball State University. I changed my major to Television and Movie production where I found a new passion in my life. After "Ball State University", I moved to Los Angeles where I am pursuing my film career. I am always striving to push myself further everyday thru goals that I will accomplish and grow from! Im a go getter and love having a great time with my good friends that have turned into my LA family. Oh and Portos is my absolute weakness!!!
---